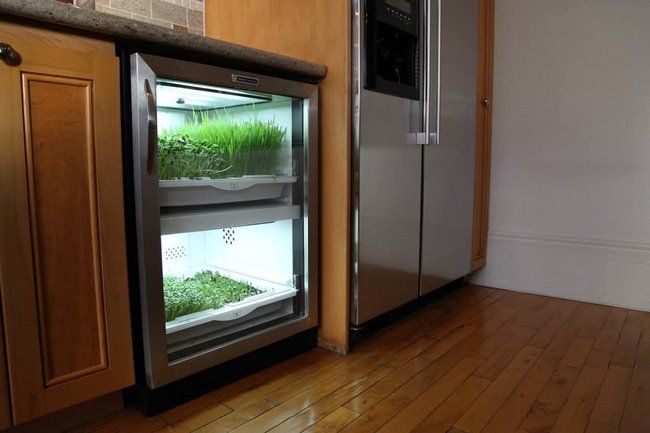 Often, thoughts of indoor gardens include the (incorrect) visions of dirt and mess, or something aesthetically unapealling or unmanageable.
Although it's readily agreed that fresh salad and herbs in your home or kitchen is a great idea, so many people pass up on having these even when they learn how easy they are, because of these sad misconceptions.
In my previous post "Growing a Winter Indoor Salad Garden – The Basics", I went over what the essentials are for growing your own delicious greens indoors. Yes, plants do require soil to a certain degree, but shallow rooted plants do not require anything deeper than a few inches, and if you move to hydroponics most of the soil requirement disappears.
Do you have to plan your indoor garden into renovations?  No.  Only if you want to, or have grand ideas (which I'm a huge fan of, but you should probably start small).
So let's look at a few of the "pretty" and simple ways of having an attractive indoor garden.  I'll focus on ones using a fluorescent light system versus sunlight, but skylights are pretty too, right?
---
Micro and Small (also Portable)
Not sure how well you can grow lettuce or herbs?  Not sure of where you want to set things up?  Want to give things a try before you use a lot of space?
There are a lot of small options available (yes, including a warm South window with, minimum 6 hours of daylight).  Some as you will see are trendy and stylish, while some do lean more towards functional versus style.
Benefits include lower cost, portable, and obviously less space and electrical draw.  You will also get a much smaller crop and might find you want a bit more.
---
Interior Design! (Medium to Large)
There truly is no reason your interior garden cannot be an enjoyable part of your everyday surroundings.  We use houseplants to soften and freshen a room, so do the same with lettuce and herbs 🙂  Plus you get to eat them which in my mind equals Awesome!
I love the ones integrated to the kitchen, but I also love that your salad garden does not need to be isolated to one room 🙂 Grow it anywhere that it will add ambiance.
I must admit, I'm really loving the Urban Cultivator .  Pretty and versatile and ….I'll just stop there.  Here's a quick gallery to drool over:
More images of Urban Cultivator kitchens HERE
---
In truth when adding an indoor urban garden, the only thing that might hold you back would be imagination.  Here are a huge pile of ideas for integrating the garden into your home.  I really hope some of them are inspiring.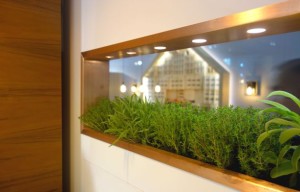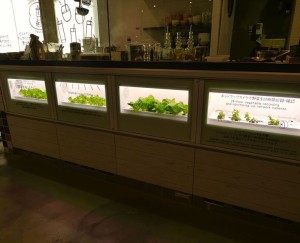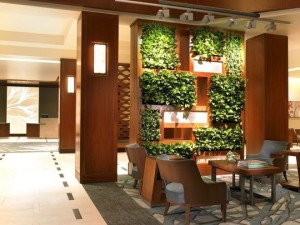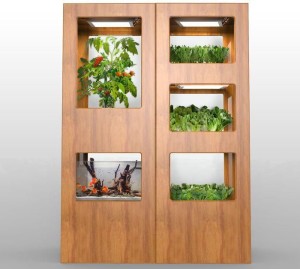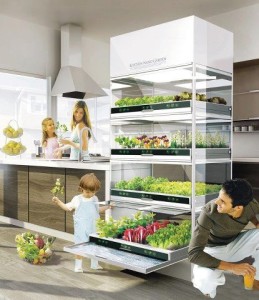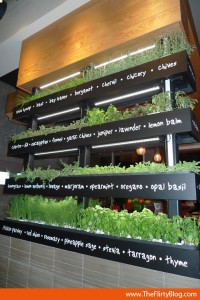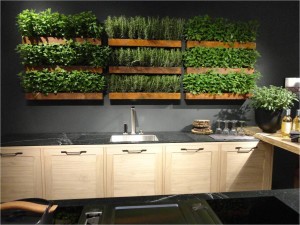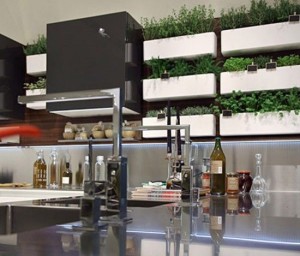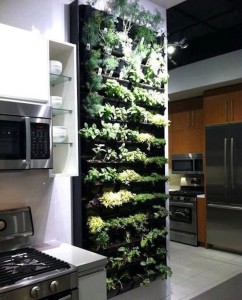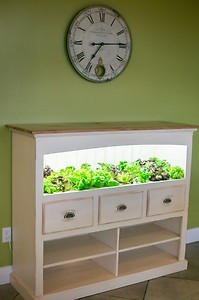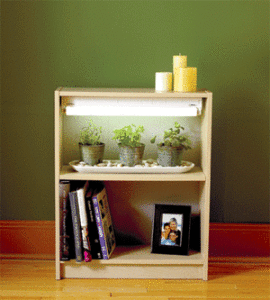 ---
And if you are building…and have the space….. Why not just go big?
---
So I hope I've at least helped to prove that your indoor salad garden can be absolutely stunning beautiful and a great addition to your home decor and ambiance.   If not, there's even more browsing joy to be found on my Pinterest Board "Indoor Gardens".
See something you love, or have more designs to share?  Please add them in comments, I'd love to hear from you. 🙂